The most channels. The largest display. The greatest experience.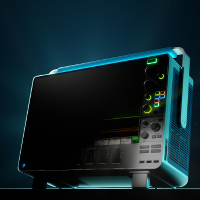 Tektronix are launching "The scope that all other scopes will be measured by" on June 6th
We'll have to wait until the 6th of June for the details, but what we do know is that this is a new 2 GHz mixed signal oscilloscope (MSO) which can support an unprecedented channel count, has the largest display of any hardware oscilloscope, and "delivers unparalleled digital visibility and a remarkably easy to use pinch-zoom-swipe touchscreen."
---
Posted
Friday 19th of May 2017