SAVE MONEY AS AN EARLY ADOPTER OF RT06 SERIES SCOPES: PROMOTION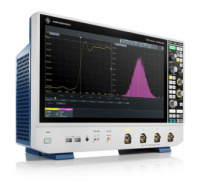 UP TO 40 % OFF A NEW R&S®RTO6 WHEN TRADING IN AN R&S®RTO1000
To celebrate the introduction of the R&S®RTO6 oscilloscope on July 1, 2021, Rohde & Schwarz is offering a trade-in promotion for the RTO1000.
This was the first ever oscilloscope from Rohde & Schwarz and launched in 2010.
We want to reward the trust that early adopters of RTO class oscilloscopes placed in Rohde & Schwarz corporate values and T&M instruments.
Contact Us
or
Call 01480 412451
to find out more.
Links and Resources
---
Posted
Monday 5th of July 2021