Tektronix Clearance
ARCHIVE CONTENT
The content below is no longer current and may not be applicable or relevant.
---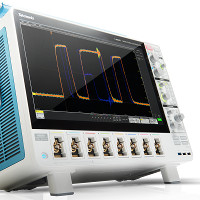 Save thousands on new and ex-demo Tektronix and Keithley products
We still have a limited inventory of Tektronix and Keithley products including oscilloscopes, function generators, multimeters, power analyzers, probes, accessories, modules and bundles.
One or two of the units are obsolete, but the majority are brand new and unopened current models. Some are very recent high end demonstrators with application modules and updates applied. These really are clearance: we no longer carry Tektronix equipment and need clear our warehouse and demo stock. We previously advertised these at only just above our purchase price and a lot of it has gone. Now we still have some good stuff at less than we paid for it - much of it is well under half price. Some of the more obscure options and accessories are ridiculously cheap. How about a new soft case for nearly 1/10th it's original price? Take a look.
The most recent lists are available for download below. Please note that the availability can change on a minute by minute basis.
Contact Us
or
Call 01480 412451
for details.
Links and Resources
---
Posted
Tuesday 18th of September 2018