TTid COVID-19 Status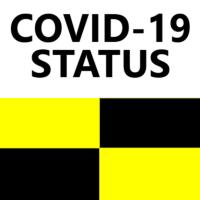 Company operational status as of 5 January 2021
England is in lockdown again - the third time for us. There's a certain feeling of deja vu as those who can work from home are doing so again. We are still operating mostly as normal, but of course many things are now remote and not face to face. Uncertainty on lead times now has the added complexity of Brexit. The Service department is open for equipment shipped by courier.

CONTACTING US
Some phone numbers may be automatically routing to staff working from home, but should you reach an answering machine, please leave a message and we will handle it as soon as possible.
All email addresses are being actively monitored, but if you don't get a response for any reason, please email
info@ttid.co.uk
GOING FORWARD
As far as we can tell, the lockdown will be in place at least until the end of February while the vaccine program is rolled out to health professionals and the vulnerable. Please continue to visit this page for updates or contact us to discuss the situation.
---
Posted
Tuesday 31st of March 2020