TTid COVID-19 Status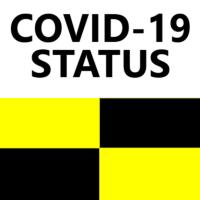 Company operational status as of 14 September 2020
Most aspects of our operations are now back to normal although measures are still in place to protect our staff and visitors from the virus. Some uncertainty on lead times remain. The Service department is open.
REVISED HOURS
The revised 4 day week we ran over the summer is now ended and office hours are back to normal.

CONTACTING US
Some phone numbers may still be automatically routing to staff working from home, but should you reach an answering machine, please leave a message and we will handle it as soon as possible.
All email addresses are being actively monitored, but if you don't get a response for any reason, please email
info@ttid.co.uk
GOING FORWARD
We are hopeful that things will continue to return to some kind of normality, but until then, please continue to visit this page for updates or contact us to discuss the situation.
---
Posted
Tuesday 31st of March 2020