8 for the price of 6
ARCHIVE CONTENT
The content below is no longer current and may not be applicable or relevant.
---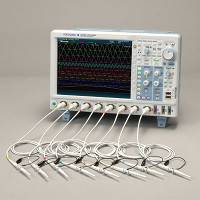 Buy a Yokogawa DLM4000 MSO and get 8 analogue channels for the price of 6
Up until noon on the 28th of September you can buy a Yokogawa DL4038 or a DL4058 8 analogue channel MSO main chassis at a reduction of 25%: "8 channels for the price of 6".
The Yokogawa DLM4000 Series Mixed Signal Oscilloscope: when 4 channels are not enough.
For more information, see the product page linked to below where the datasheet is available.
Contact Us
using a web form or
Call 01480 412451
to find out more and discuss your requirements.
---
Posted
Monday 25th of June 2018