ASTERION AC Line Q4 2020 Promotion
ARCHIVE CONTENT
The content below is no longer current and may not be applicable or relevant.
---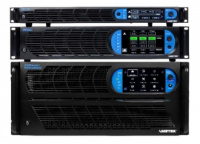 Free five year Warranty+ and free options bundle until 31/12/20 on California Instruments ASTERION AC line.
FREE Options Bundle - Add Any or All of the Following Options for FREE!
AVALL - All Avionics Test options.
HF - High Frequency option.
411 - Voltage Dips and Interruptions option.
413 - Interharmonics Generator.
1399 - Mil Std 1399-300 option.
FREE Warranty+ for Full 5 Year Period
Our premier, white glove, expedited repair experienced program.
2-way expedited shipping covered.
Advanced replacement for Asterion.
No cost repairs.
Contact Us
or
Call 01480 412451
to find out more.
Links and Resources
---
Posted
Tuesday 13th of October 2020