Vehicle Bus Bundle
ARCHIVE CONTENT
The content below is no longer current and may not be applicable or relevant.
---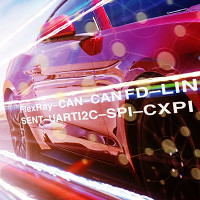 Get 50% off a vehicle serial bus analysis option with a new DLM3000 scope
Until the 29th of March 2019, Yokogawa are offering 50% off the price of any vehicle serial bus analysis option when purchased with a new DLM3000 series oscilloscope. The DLM3000 is able to simultaneously analyze up to four different buses operating at different speeds and supports FlexRay, CAN, CAN FD, LIN, SENT, UART, I2C, SPI and CXPI. In addition, the auto-setup function inspects the bus signal and automatically sets the appropriate trigger, bit rate and decoding settings.
Contact Us
or
Call 01480 412451
to find out more, or visit the DLM3000 product page, linked to below, where the datasheet is available.
---
Posted
Monday 4th of February 2019